As the
largest city
in California and the
second largest
in the United States,
Los Angeles
is home to millions. With the sunshine and incredible year-round weather, the beautiful Pacific beaches, and the glamor of Hollywood, it's easy to see why so many people choose to live in the Los Angeles metropolitan area. With stunning neighborhoods like
Bel Air
,
Malibu
, and
Brentwood
, there is plenty of sun and surf to go around.
Up the ante of your gorgeous property

If you're planning to put your luxurious Los Angeles home up for sale, you may be wondering how to earn as much profit as possible. To increase your return on investment (ROI), there are a number of upgrades that will make your home more attractive to buyers and fetch a higher selling price.
Improve your front entryway
The term "curb appeal" comes up a lot, because the way a house looks from the street is very important to potential buyers. One of the most crucial elements of the exterior is the front entryway, so you want it to look warm and inviting. When selling luxury homes for sale in Brentwood and other phenomenal areas of Los Angeles, you want that entryway to look classy and upscale. A very popular upgrade is a
stone veneer
entryway. After all, they say that your home is your castle, and stone can add to that feeling. While you're at it, it's almost always a good idea to replace your front door. Choose one that is sturdy, secure, and weatherproof but still fashionable and well-designed.
Overall, creating an impressive, artfully intriguing entryway is one of the best upgrades for improving ROI and giving buyers that "wow" factor.
Add hardwood floors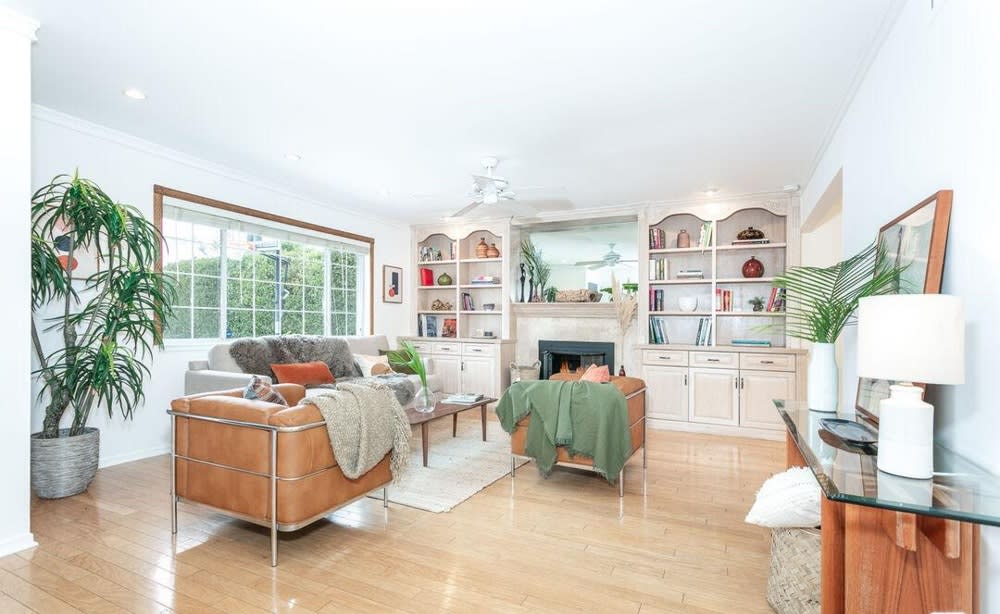 Photo courtesy of Client Website
Hardwood floors
always have been, and always will be, in vogue. In fact, hardwood flooring is typically one of the major features buyers look for. Hardwood is sturdy, easy to clean, and looks great with any kind of decor. If your floors are covered with outdated, worn carpeting, have it pulled up and replaced. If you already have hardwood floors but find that they're scuffed up, get them refinished so that they shine like new.
Remodel the kitchen
What's more important than eating? Not much. After all, cooking fine cuisine at home has become very popular since the advent of the
Food Network
. Buyers love a modern, well-equipped, and beautiful kitchen to call their own. In fact, often it's the kitchen that can make or break a deal, so the money you lay out for a remodel to your culinary space will likely be well spent.
Refinished or new cabinets with shiny hardware, beautifully designed countertops, and updated backsplashes make a kitchen look modern and can really liven it up. Add in some brighter lighting to highlight the floors and make those upgraded appliances shine. If your sinks and faucets are outdated or dingy, clean them thoroughly or consider adding some updates to those areas as well. If you have the space, an island can add a splash of pizzazz, beauty, and functionality for creating those culinary masterpieces. No matter how your kitchen layout is designed, make sure that it's fully stocked with the latest appliances.
Landscaping
Don't forget the yard! Another vital element of creating successful curb appeal is the landscaping. After all, buyers who value spending time outdoors in the fabulous Los Angeles weather will take notice of the state of your lawn and any other forestry that frames your property.
Much of the yardwork can be done yourself if you're willing to put in the effort. Make sure to mow the grass, make use of that weed wacker, trim the hedges, and get rid of any scattered leaves and twigs for a nice finishing touch. If you have a garden and flower beds, make sure that they are properly weeded and looking brilliantly gorgeous and in season. Put down some fresh mulch and make sure everything is watered and bright. If you have a
footpath
or sidewalk leading up to your front door, consider upgrading to a classic brick or natural stone design that will look beautiful through the years. Add in some intentional lighting to illuminate the path to your gorgeous home.
Make the rooms fresh with a new coat of paint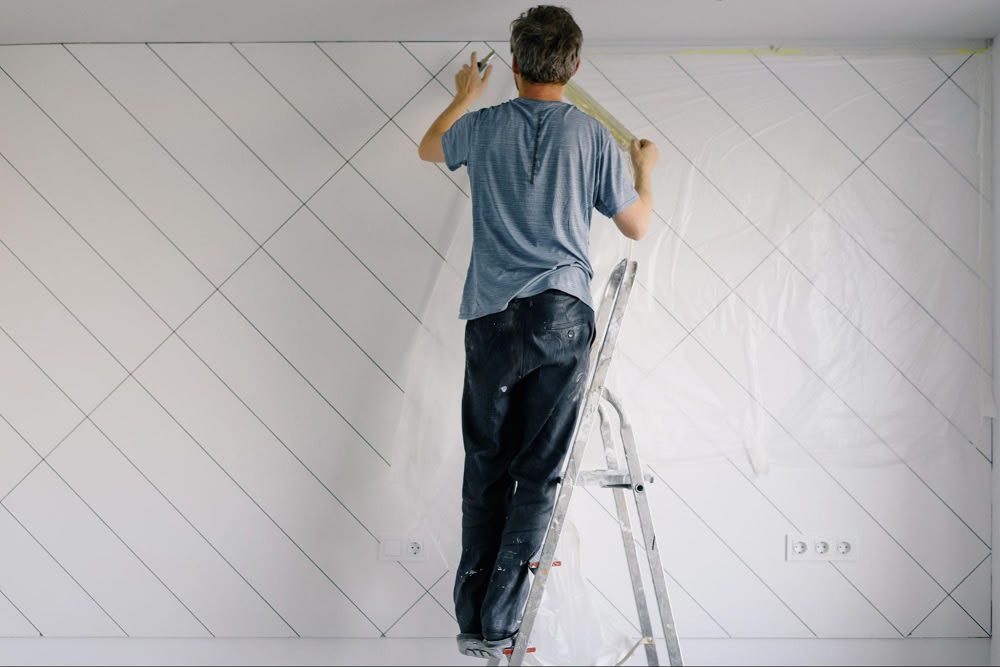 Image courtesy of Pexels

While painting your space is a relatively inexpensive and simple task, you might be surprised at the impact it can make on buyers' impression of your home. A fresh coat of paint makes any room look new and modern, especially if you choose lighter, warmer colors from a neutral palette that's easy to match with furnishings and decor. So, break out those brushes and rollers and reap the benefits.
Install a new garage door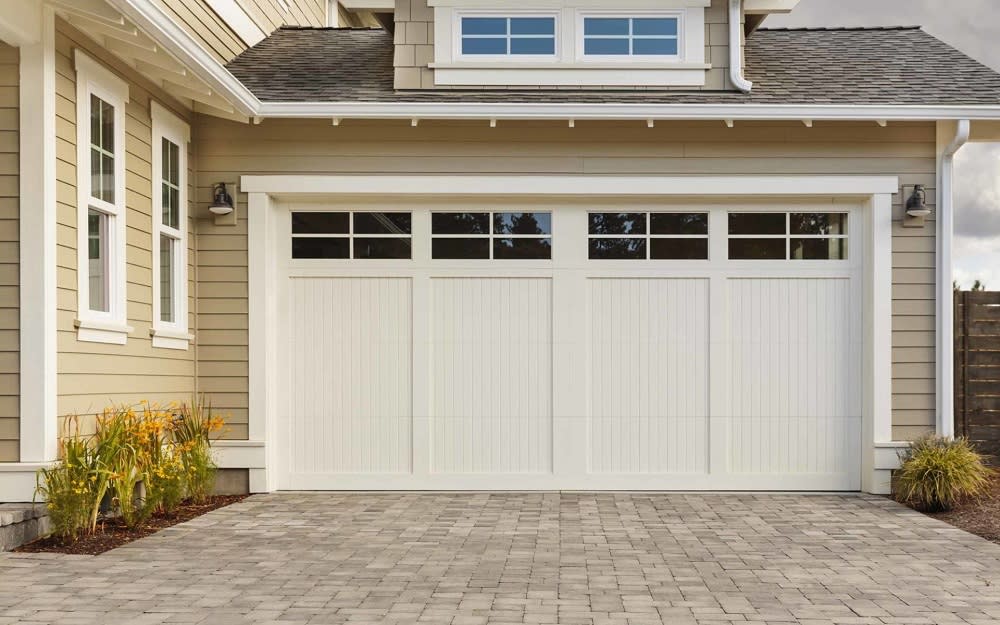 Your garage doors should be clean, updated, easy to operate with a remote, and aesthetically pleasing. Make sure that the color palette and
style
of your garage coordinates well with the stonework or siding on your home's exterior for an impressively congruent look that buyers will appreciate. Selecting a fresh, clean color for your garage can add significantly to the curb appeal.
Make deliberate upgrade choices
When considering the ROI, it's important that you budget carefully while making improvements so that you don't put money into renovations that you won't get back at sale time. Look to your realtor for expert advice on which upgrades will net a positive ROI. For instance, a good rule of thumb is to spend
no more than 15%
of your home's value on a kitchen remodel. Your realtor can help determine which updates and repairs will add value to your already glamorous property.
In the end, if you have a
home for sale in the Los Angeles area
, making a few upgrades can help your elegant property stand out on the market and give you a higher sale price. Whether you're the proud owner of one of the Beverly Hills homes with a view or a marvelous property in a Bel Air gated community, sprucing up your space is always a good idea.
When you're ready to make your home look its very best, contact trusted Bel Air realtor
Desirée Lapin
for helpful expertise in selling Southern California real estate.
Desirée
has more than 15 years of experience making her clients' dreams a reality in the Los Angeles area. You could be next!