Technology has had a profound effect on how people buy and sell real estate. Online listing services and easy access to mortgage providers have given individuals far more autonomy to begin the home hunt than they've had in the past. With many considering a step into real estate in 2023, it begs the question of whether they should travel the road on their own. Are real estate agents no longer relevant? What do they bring to the table in the age of tech? If you're considering buying or selling Beverly Hills real estate in the coming year, take some time to review all the reasons why agents are still your number one asset.
Agents Refine the Home Search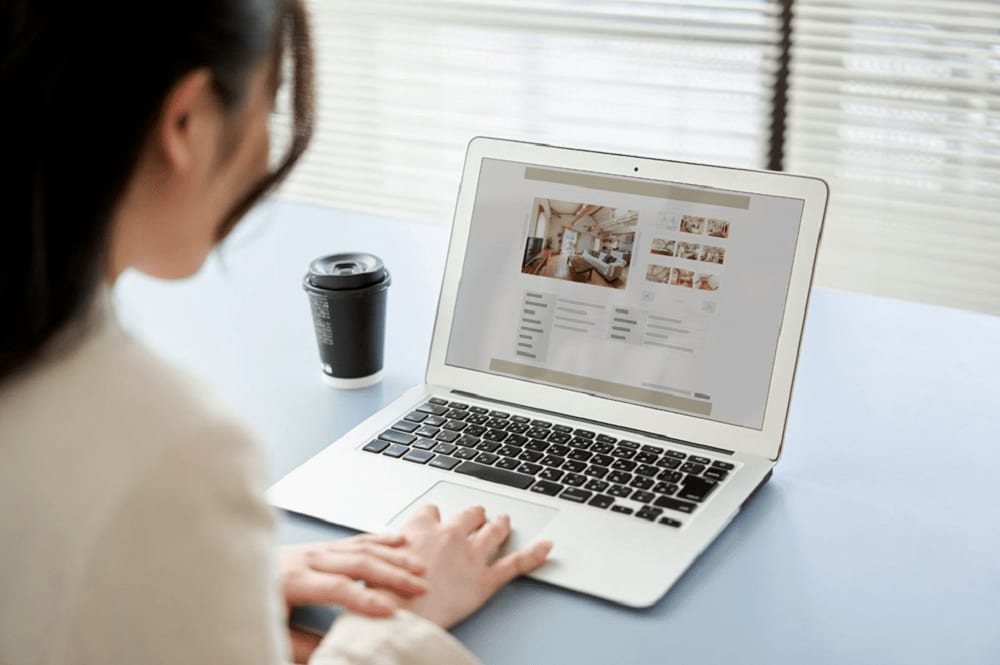 It's easier than ever for individuals to go online and find available properties for sale. They can view listings, note current price levels, and get a sense of what property styles and amenities are in the area.
But Beverly Hills real estate agents
are experts at sifting through listings to pinpoint the perfect properties for their clients. With hundreds of properties on the market, homebuyers can struggle to know how to narrow down their list. They may not even know
what to look for in a new home
. By working with an experienced agent, they gain access to insider knowledge about what type of properties to search for, where to look, and when new homes become available.
Agents understand the Luxury Market
In Beverly Hills, where the average price of a home
exceeds $3.5 million
, and true luxury homes garner much more, the need to have an agent to supplement your online sleuthing is absolutely vital to protecting such a hefty investment. Beverly Hills Realtors are involved in the market year-round, making them invaluable assets when it comes to understanding how the market changes from season to season. They can provide buyers with information on what to expect from inventory and demand and offer guidance on when the best time would be to invest. Though there are general ideas about when the best time is to buy and sell real estate, many local markets follow their own rhythms. For example, in neighborhoods with highly-rated public and charter schools, the demand is often in sync with the school calendar. For when to sell your home, Agents have access to comprehensive and precise data, which not only highlights pricing but also volume and inventory trends and projections.

Aside from timing, real estate agents who deal with luxury inventory have an excellent knowledge of what home features are trending and almost expected. This is a tremendous asset in your favor when it comes time to negotiate pricing.
Agents know how to Write Offers
The Residential Purchase Agreement (RPA) was revised in December 2022 by the California Association of Realtors. Along with the required agency disclosures, wire fraud advisories, etc., a standard offer today, in April 2023, is a minimum of 26 pages. In addition to the standard RPA or Offer, there are myriads of additional advisories and disclosures depending on how you hold the title and specifics about the home itself. Working through contracts with an agent is not only easier, but it may keep you out of legal trouble. Agents know how to handle all the required paperwork and make sure their clients are sending in offers that meet the current regulatory laws. If the market is competitive, agents know how to strategize with specific terms so that buyers can be competitive and rise to the top in the eyes of the Sellers and their Agent. On the seller's end, agents are experts at reviewing the fine print and not missing important details.
Agents know how to Prepare Homes for Sale
Agents are experts at helping clients prepare their homes for sale. It all starts with determining the value of your home. Your agent is a great resource for providing the facts that can indicate the fair market value of your home. From there, you can decide whether you want to list as is. That can determine your timeline, too. Do you want to put your home on the market quickly? Or are you interested in pushing your list date out to put time into renovations?
Repairs and renovations are a great way to
increase the value of your home
, but the key is to choose projects that buyers are interested in. There's more value in repainting your interior than upgrading your master bathroom if that's what most buyers will pay top dollar for. By working with local buyers day in and day out, your agent will have the insight you need to make an informed choice.

Once all your projects are completed, your agent can guide you to the right home stager and real estate photographer. Both services have been shown to not only improve a buyer's perception of a home but help the property sell in less time and for more. Home staging can help buyers picture themselves living in the space, making them feel more at home and more willing to put in an offer.
Agents can Help you Negotiate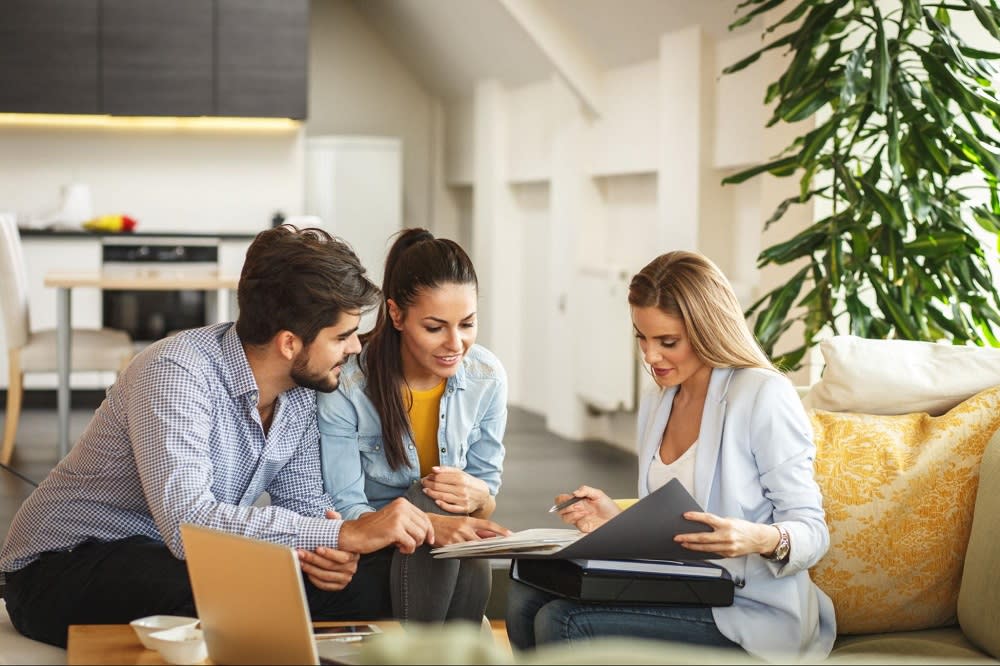 Photo courtesy of Shutterstock

It's far easier to negotiate offers with a professional real estate agent. If you're buying a home, you'll have to work with the seller's agent unless the seller is listing their home as for sale by owner. Typically, in the luxury market, sellers will be represented by their own agent. Some buyers mistakenly believe that they can get a better deal or have the "inside track" by working with the same agent. This situation, while perfectly legal as long as it is disclosed, can also work against the Buyer. For example, if the agent is already working for the seller and trying to get them the highest price and best terms, how is it possible for that same agent to then get the Buyer the lowest price and best terms. Fortunately, most local Multiple Listing Systems have a cooperation agreement. The majority of agents that work with Buyers and find a home in the MLS are ultimately compensated when the sale takes place through the Seller's proceeds. In other words, a buyer is not required to pay their own agent upfront unless they initiate a separate compensation agreement, which is not very common.

Negotiating is not easy, and not everyone is good at it. It takes a calm approach to deal with many types of personalities, and having an agent who has dealt with all types of people looking out for you is invaluable. You are buying or selling your home, not making new friends. Allow your agent to do what they do best. The process itself involves change, which we know can be difficult, and emotions can run high. The best agents know how to negotiate difficult points for you without inserting emotions into the equation. Some transactions are even more successful when the buyers and sellers actually never meet! Also, regardless of the market, negotiating (by definition) involves a lot of back and forth. Buyer and Seller Counter Offers can extend for weeks. A professional agent is savvy to figure out what details are important to both parties and work to get the best outcome for you without "leaving money on the table"!

Agents work through real estate deals every day, making them an irreplaceable asset, especially during closing. An agent can walk a buyer through all the additional costs they might expect during closing and how to adjust their offer to include new contingencies. For sellers, having an agent who can barter on their behalf is just as important. Buyers may need to consider waiving contingencies if the local market is particularly competitive. Sellers may need to agree to complete certain repairs once the buyer's inspection report comes back. These changes necessitate the help of a trained professional who's well-versed in the process.
Hire a Beverly Hills real estate agent
If you're ready to step into the real estate market, don't underestimate the value of hiring a professional agent. Desiree Lapin is a skilled luxury California real estate agent serving clients in neighborhoods like Bel Air, Beverly Hills, and Malibu. With over 30 years of experience in real estate, Desiree has helped countless clients with everything from home valuations to choosing the right part of town for their family. If you're interested in calling Southern California home,
reach out to Desiree Lapin today
.